One of the main questions we get about group photos is why we can't show them in your gallery?

The fact of the matter is every parent that registers for photos is asked if they are comfortable with having their child seen by others,
either online, or in Little Big Adventures promotional material ( as samples, flyers and advertisements ).

Not once have we ever had a whole class approve use of their child's image.

However, we are very very very good at taking group photos.
It is HARD work getting approximately 30 children under 5yrs looking at the camera, smiling and not picking their noses
or being under or over-excited. We're very proud of our group photo prowess!

We promise you will love your group photo and wont be disappointed.
GROUP PHOTOS ARE ONLY AVAILABLE AS PRINTS AND NOT AS A DIGITAL DOWNLOAD.
GROUP PHOTOS ARE ONLY AVAILABLE FOR KINDER GROUPS.



Group Photo Taken Outdoors




Our preference is for an outdoor image of your class.

We find a space in your yard that is picturesque and can accomodate your group size in lovely natural lighting.

A group photo is taken for each class, during a normal session.

Group Photo Taken Indoors




Melbourne is awesome - four seasons in one day means we've never had a session cancelled yet due to weather and we are always booked every day of every school term!

There's usually a pocket to get outside and play .. but if not, we can also take your group/class photo indoors.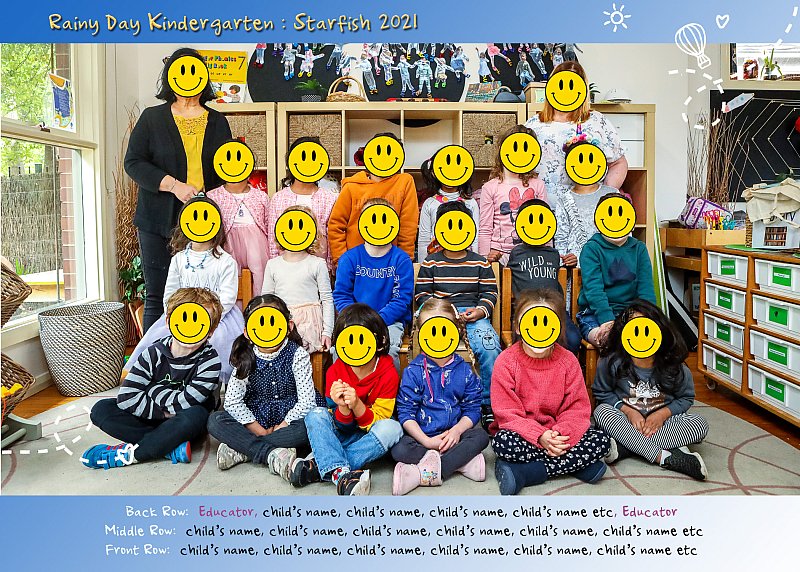 Every Child Photographed




Unless requested otherwise, every child is included in the sessional group photo that is in attendance on the day.

Group photos are only able to be purchased as prints.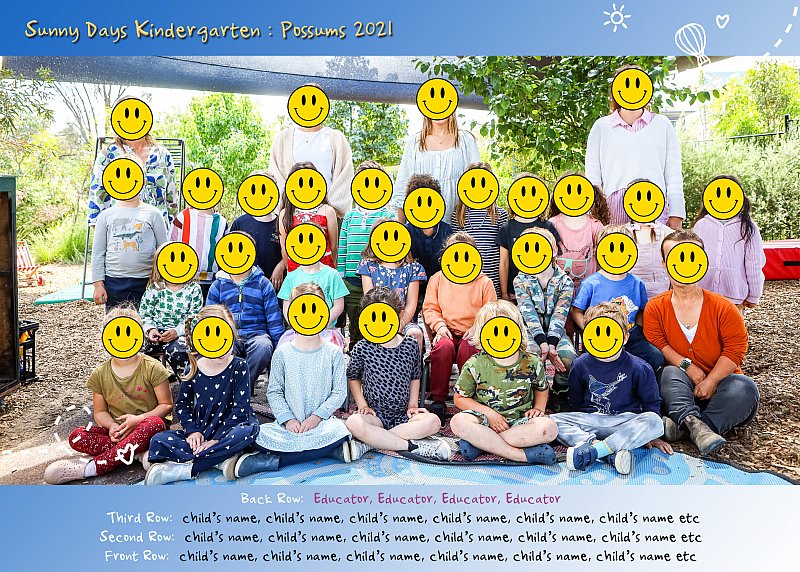 Composite Photo Created from Individual Images




At long daycare, many children attend over many days.
Some children might only attend a single day, while some attend 3-5 days.

Because of this and the sheer volume of children to co-ordinate in a week, as well as staff, siblings, meals etc .. it is impossible to get all children to participate in daily group photos.

For this reason, composite group shots are created.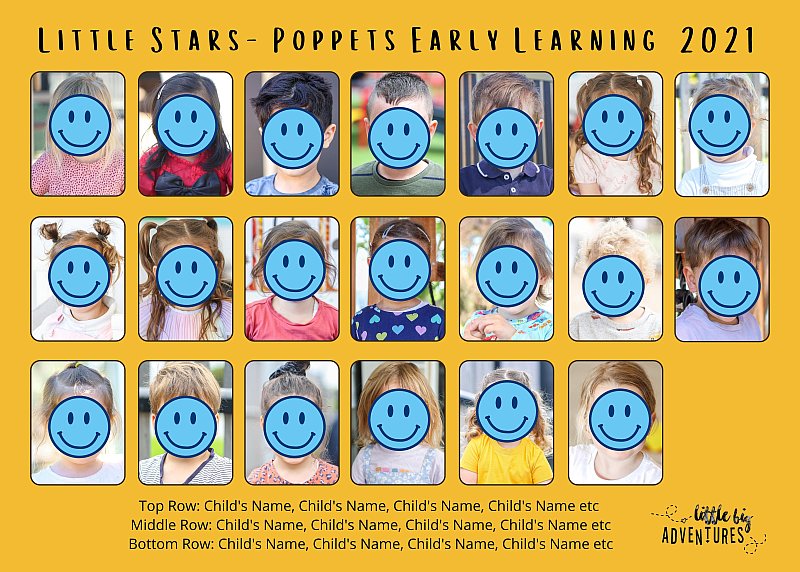 Registered Children Only




If you are not registered for photos, then your child will not be
included in the group composite.

Composite photos are only able to be purchased as prints.

Class Photo is only available for kinder aged groupings.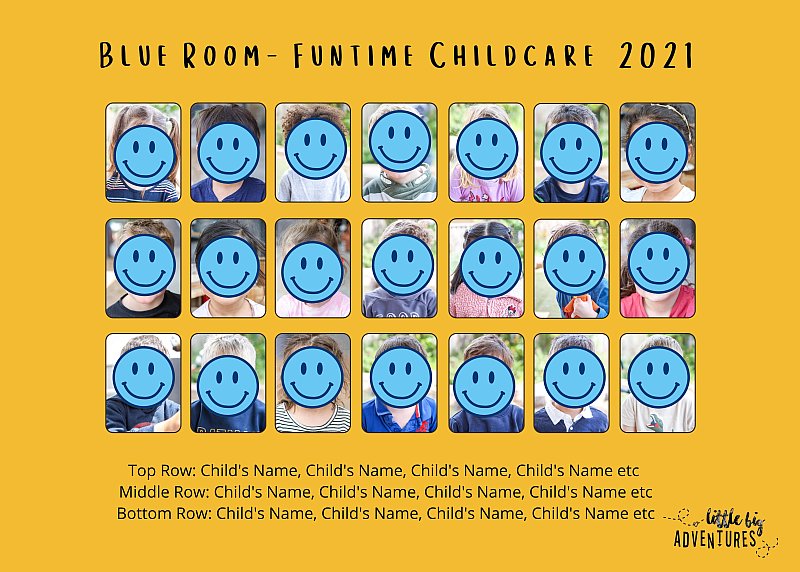 Something Different: Kindergarten




Created as a response to the Covid19 disruptions at kinder and childcare, this is a basic pre-pay package consisting of a group photo and an individual photo only.

It is perfect for kinders that only want or need the "School Style" memory, and not the full range of activities and expressions typical to a traditional kinder session.

It is only available when opted by a kindergarten for a whole-class scenario.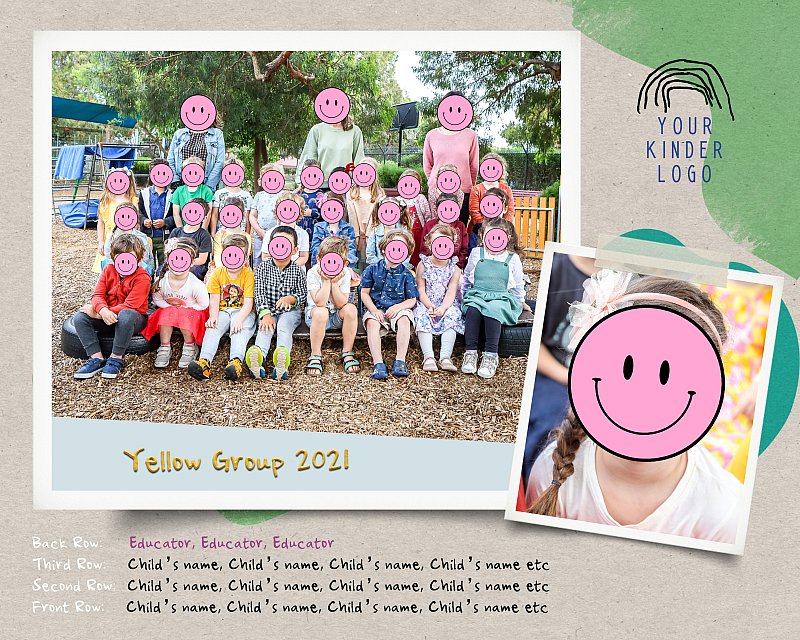 Something Different: Childcare




This service can only be opted in by the childcare as a whole-class scenario. Again, only registered children will be photographed.

Please ask your centre to get in touch if this is something you are interested in.