2014
was my First Year of Full-Time Kindergarten Photography.
and now all those little legends are finishing up their last year at Primary School, including my youngest.

In 2016, I took a quick portrait of my then-Grade-6'er and its still one of my favourite milestone images.

That boy is now one of my best and fastest learning/skill absorbing photo editors. He is also self-funding a World Challenge Expedition to Sub Sahara Africa at the end of 2020.

Our goal is to use our combined skills to help Callan fund his way to Africa. There he will be having some amazing adventures, but also help build and grow local communities, as well as learning every step of the way - problem solving, self-sufficiency, teamwork.

10-Minute Sessions will be held at a few Bayside Locations over a total of 5 dates, and you will be surprised at what can be achieved in such a short period of time. Quick, Painless, Fun!

A minimum of 5 images will be provided in a private gallery, including portraits of your Grade Six'er, and sibling/family shots if you like.

An 8x10" Grade 6 Portrait is included as part of the booking fee.
Of course you may upgrade if you wish, and digital copies will be available.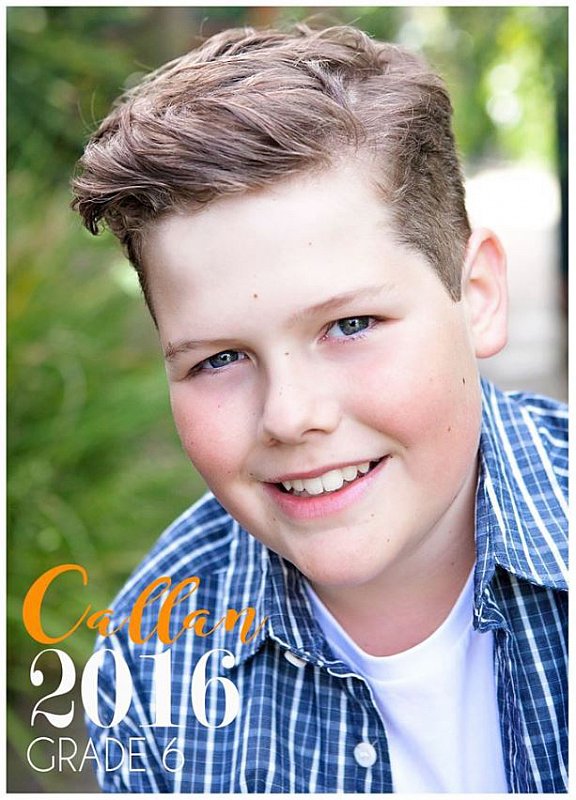 " I got a shock when I took this picture .. he looked .. so much older..."
Four
Years Later...
And he looks so little in the Grade 6 image!

It's good to remember the days - to be honest, i'm a plumber with leaky pipes - I take approximately one "proper" picture of my boys per year.. too much like work!

But what few I take, I treasure. Milestone Images.

They are important for their rarity, for their non-i-phone-ness, for the fact they are printed, sometimes even framed, and not lost on a hard-drive somewhere.

For many of you, this will be your child's first natural portrait since they were in kindy, so to me, that's pretty important. Since i'll be taking Grad pics for my youngest, i'd love to take some for you also.


Booking details below ....



IMPORTANT INFORMATION:

Confirmation of time and location will be provided closer to the registration date.
All photography will be taken en plein air - ie: not in a studio but in a natural locale, as per our known style/portfolio.
Please remember these are short sessions and timed accordingly so please be on time.

It is strongly advised that you do not wait until the end of the year/last session if you are interested.
Each date is strictly capped in numbers and we anticipate interest to grow throughout the year.
Waiting until the last minute may mean you miss out.

All five sessions for the year are listed below. Each new date opens as the preceding date closes.
If you cannot make your photoshoot, you MUST advise and reschedule 24hrs before the session.